He does a lot of Sports: working with clicker, did tracking for a long time, loves to Play!
He is a very serious boy in every Situation.
C.I.E. INT.CH Lux.CH German CH GerClub CH German Jr.CH ER LeipzigW-15 ThuringiaW-15 FederalW-15 Thuringia YouthW-13


Montego Blue vom Egelschûtz

E.R. 63,5cm

INT CH NL CH N.L p.E LUX CH GER CH BELG CH

Fledder di Scottatura - HD A

GB CH

Domburg in Demand HD A

Zefrelli van de hoge Laer HD A
Domburg Reve d'Amour
s.r. p.E

Avril di Scottatura - HD A

Oural de la Fureur du Crepuscule HD A
Vismey di Scottatura HD A
E.R GER CH

Kessy vom Egelschutz HD A

Blackwater Blue Ocean
Roi-de Perse de condivicnum HD A - ED 0
Blackwater's Power Play HD A ED 0
Fenja vom Egelschutz HD A
Ylan van de Hoge Laer
Dunja vom Egelschutz - HD A
C.I.E. INTCH NUCH DKCH JWW-2010 DKW-11 NW-11 Nordic W-11 BISS x 5 Crufts qualified 2012-2014 2.best at Crufts 2013


Dustin Dream av Vikholmen 61,5cm

HD AA - ED 00 - Eyes Clear

N.E.Club Winner -07

Victory De Condivicnum HD AA

Dutch Lux Fr Ger Champion Elite A Bundessieger-04 S.r.

Bentho ibn Greco de Bruine Buck

r.e. Greco de la Grande Lande HD AA
Elite A R.e. Kim de Bruine Buck
S.r. Palmyre de la Tangi Morgane
Elite A Master-Blaster de Condivicnum
S.r. Linka des Corons d'Ancenis
Nuch Dkch NBFK W-08 KBHV-08 SV-07 NV-07 SV-09 FINV-09

A-Te-Ell's Madame Yatzie

HD AA ED 00 - Eyes Clear

Holl CH. p.E

Brendo De Bruine Buck HD AA

s.r. CH Rival de la Fureur du Crépuscule HD AA
Elite B Ginger de Bruine Buck HD AB
BISS SV-05 SV-06

A-Te-Ell's Madame Sibelle HD AA ED 00

NUch DKUch s.r. LP POLch POLW-00 EUW-00 EUjW-99 Greco Comme un Reve Noir HD AA
s.r. RA Bsg-00 Chili van't Belgisch Schoon HD AA
newborn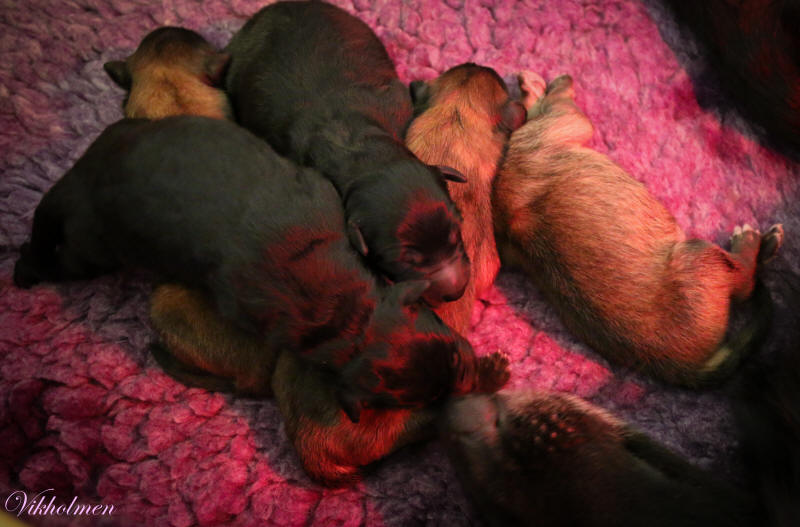 Montego has the title E.R. ( Excellent breed Representative)
To gain this from the German Belgian shepherd club the dog has to be invited.
If a Belgian Sheepdog meets following conditions, it may be invited to receive the title
"Excellent breed representatives" (ER), mainly at an annual DKBS meeting.
At least two special breed judges – who are members of the DKBS - and
a member of the breeding committee, will award the featured dog . This board
is appointed by the DKBS Presidium.
The awarding of the title "Excellent breed representatives" is decided solely by this board.
Conditions:
1. FCI pedigree.
2. X-ray result Hip HD-A or HD-B
3. Health declaration of DKBS
4. passed behavioral assessment 2 of DKBS.
5. an excellent result from the open class (or Champion- , Intermediate. or Veteran) at the show,
on which he is shown to obtain the above title.
General information:
In Germany, only the DKBS – out of the 4 Belgian clubs - rewards this kind of title in the moment.
You do not need to be member of the DKBS, but need to have the behaviour test 2. For this you need to have the behaviour test 1.
You can compare this title to sE, pE etc from France, the Netherlands