20.12.1019
Yatzie <3 26.04.06 - 20.12.19 The dog with the biggest heart has gone over the rainbow bridge,
C.I.E INT CH R.H Norwegian Champion - Danish Champion KBHW-08 res.WW-08 -
7 x BIS at special shows BISS VET-16 SV-07 NV-07 SV-09 FV-09 - NBFK W-08 ,-10 BISS-07,-08 ,-10
Norwegian Wild Game Tracking Champion (NVCh) A-Te-Ell's Madame Yatzie
She was a once in a lifetime dog - sweet as a belgian could be, and beautiful as no one else
Yatzie we love you now and forever <3
She has children, grand children and great grand children all over the
world (AUS, DK, SW, USA, UK and Portugal)
She had 5 geourgeous litters, and what a mother she was. Loved them endlessly,
as only she could do.
It is so sad that the time we get with our dogs is so short, when we love them so much.
Thank you my dear, we will meet again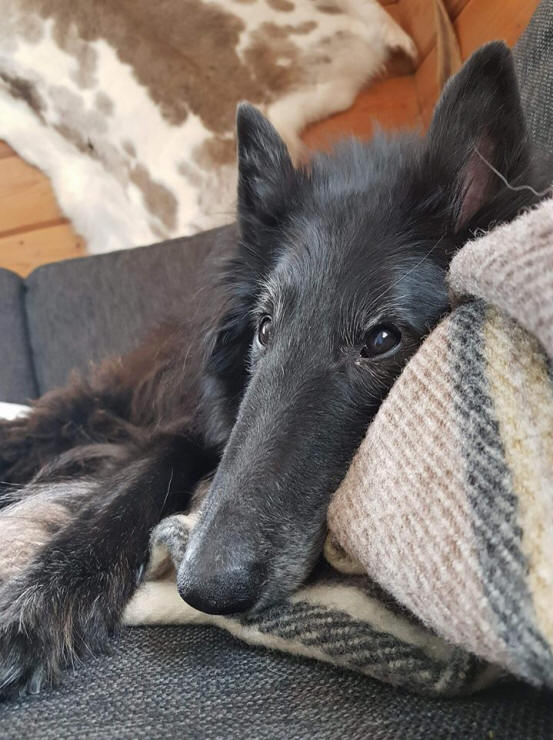 17.12.2019
Dogs4All was a bit uuups...and down lol.
Today we got BOS, CACIB with Ch Play Girl av Vikholmen
thanks Kjersti for a super weekend with you.
And fun to meet all dogpeople in Lillestrøm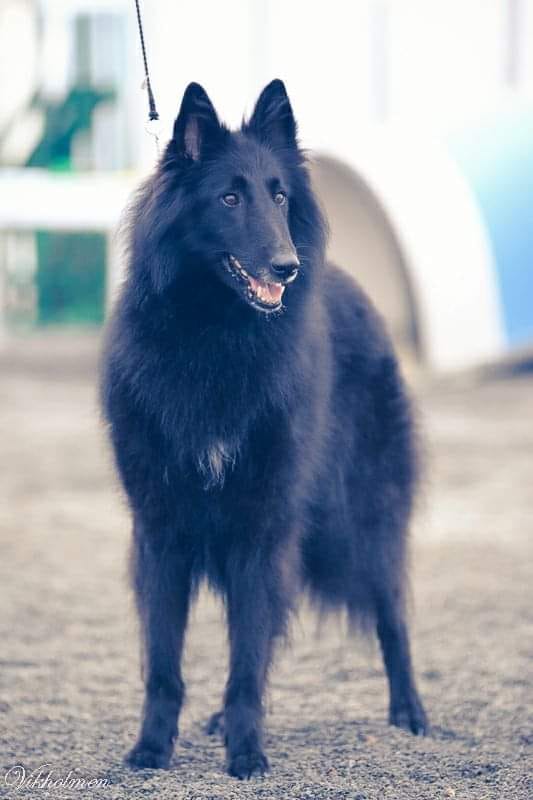 15.12.2019
Congratulations to Nicky Mackie, Mandy Wiffen : Zulu ' One last Dance at Vikholmen
Takes the CC at LKA. First time being shown for a while.
Judge: Janet Phillips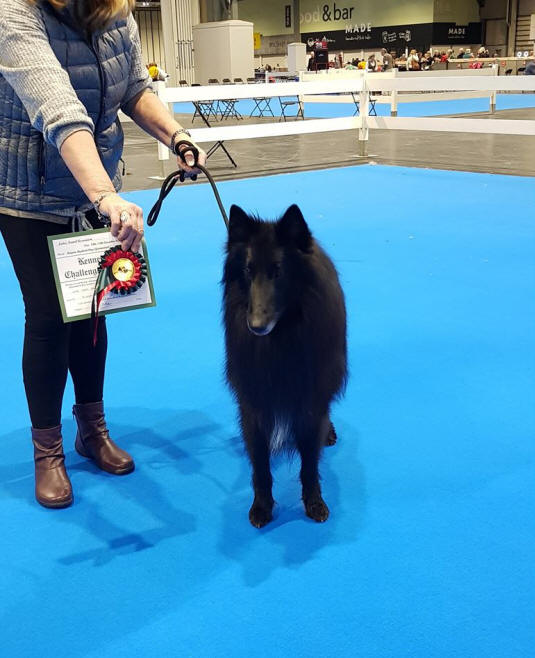 04.11.2019
Delighted to hear the news from the U.S. where Dustin's son 'Baxter' GCh, BISS,
Katahdin Av Vikholmen CGC, IT, TD, CD won Best of Breed at the Potomac Valley
Belgian Sheepdog Club Regional Speciality
under breed specialist judge Tom Roozen (de Bruine Buck).
He followed up with a Group III in the Herding group
Huge congrats to his owner Linda Gilbert McCarty
We are so sad that she and Baxter with this turn in their show leash ....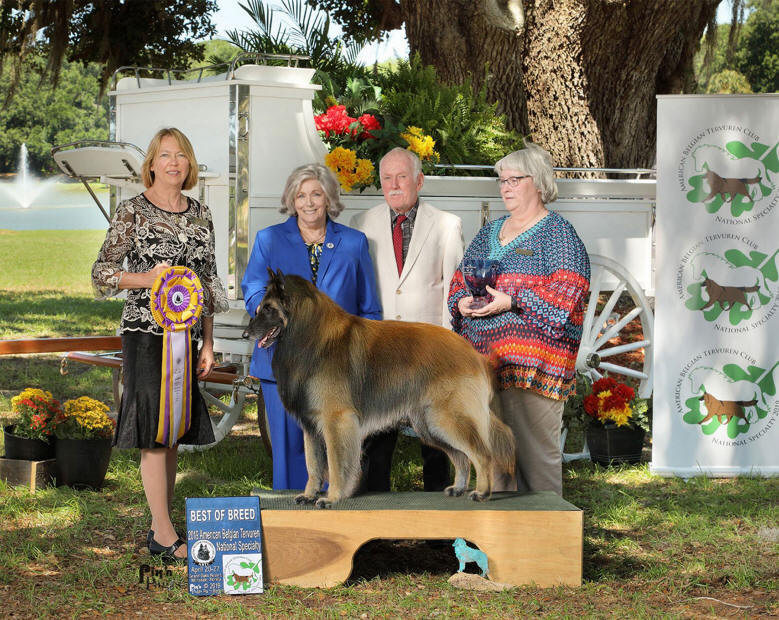 28.10.2019
JeTaime Higher Love (son of One More Time av Vikholmen in the UK)
won Res.Best In Show - Congratulations!
24.10.19
The very best boy, Neo had a stroke yesterday - and he is no more.
He had a wonderful life with Jannike and her family, and got to be 13 and a half
24.10.19
Ch Mirribandi Hadrian (AI) from Mirribandis H5 Santos x Koko (Love Song av Vikholmen) litter.

"Hadrian" won 1st Puppy Dog, Puppy of Breed at both NSW Specialty shows,
and PUPPY IN SHOW under Mr Gunter Althoff (Germany).

Photos at the BSDCNSW show
Congrtatulations Kathryn Winton!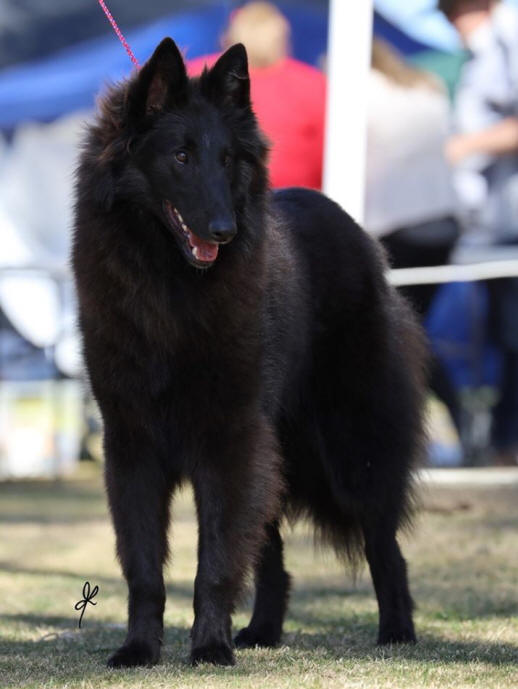 02.08.2019
Nye bilder av valpene 7 uker gamle :-)
16.07.2019
Nye bilder av valpene 5 uker gamle :-)
02.07.2019
Nye bilder av valpene :-) De vokser så fint :-)
11.06.2019
The Colliepuppies are here!!!!!!
We got 3 girls and one boy :-)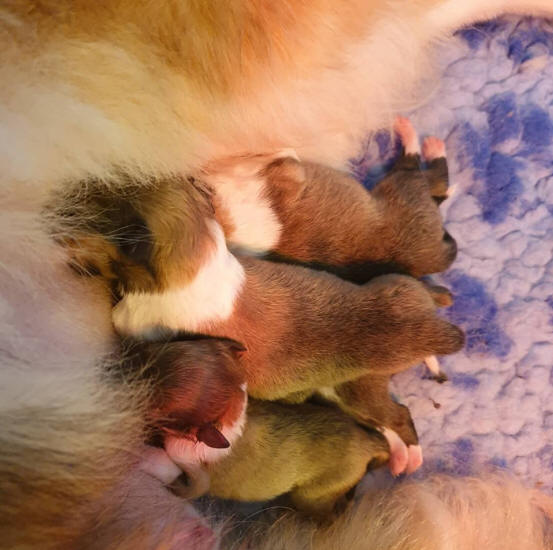 09.06.2019
Wow!!! Sookie (Joy Ride av Vikholmen) BOB and BIG 3 STOXA Stockholms KKs officiella utställning.
Congratulations to Anna Mann !!!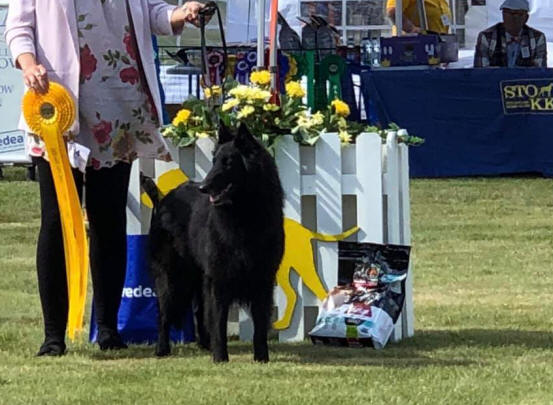 02.06.2019
NKK Sandefjord INT Showw:
BOB Nordic CAC , CAC and Norwegian Champion today !!
EURjw15 DKjw15 PLAY BOY AV VIKHOLMEN (Bjørn)
(Dustin Dream av Vikholmen x Cute Black Cannibal zKovarny)
Congratulations to Anita !!!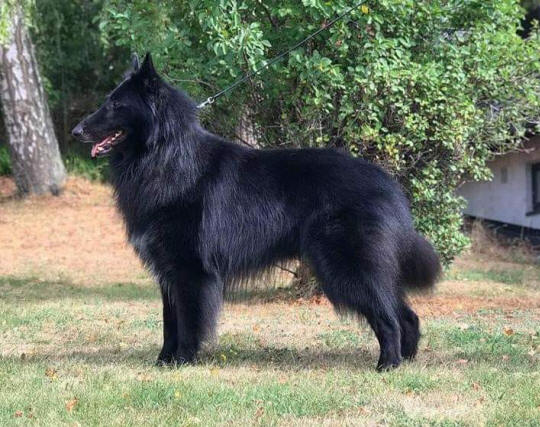 Seabounds Lady Rose's brother;
Seabound's Lord Crawley 'Donk'
Norsk Welsh Corgi Club
CK Cac Bos NORWEGIAN CHAMPION
(Seabounds New Girl In Town x Wicani Firelight)
Congratulations to Anita :-)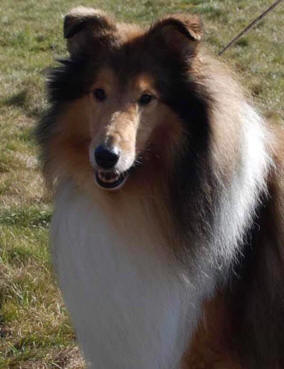 26.05.2019
Congratulations to Sari Kestilä with her Tin Man av Vikholmen: BOB with CAC and CACIB at NKK Tromsø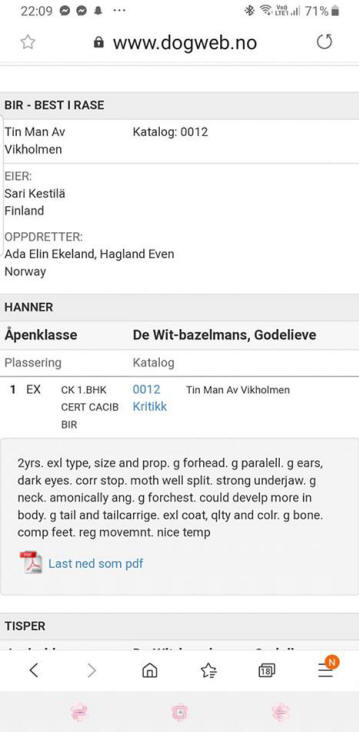 19.05.2019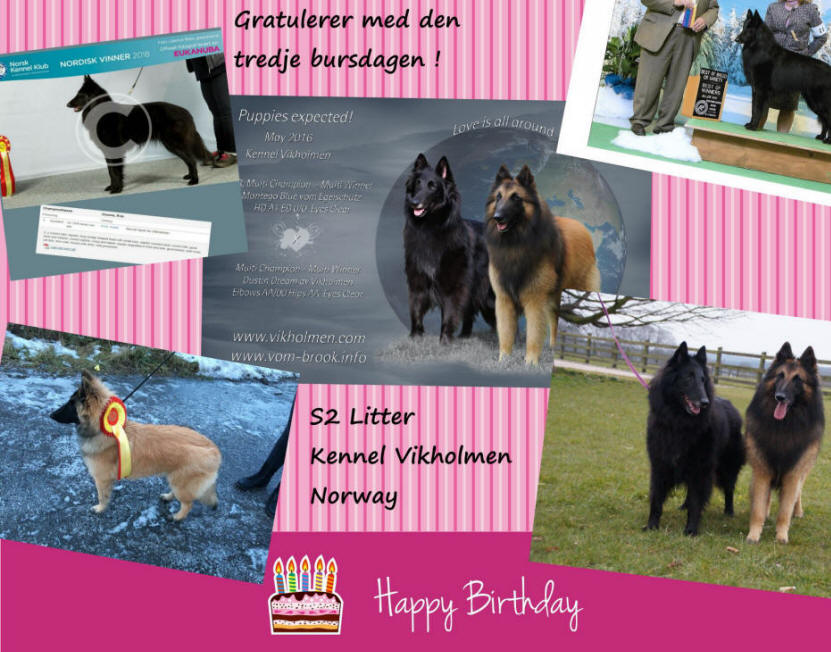 17.05.2019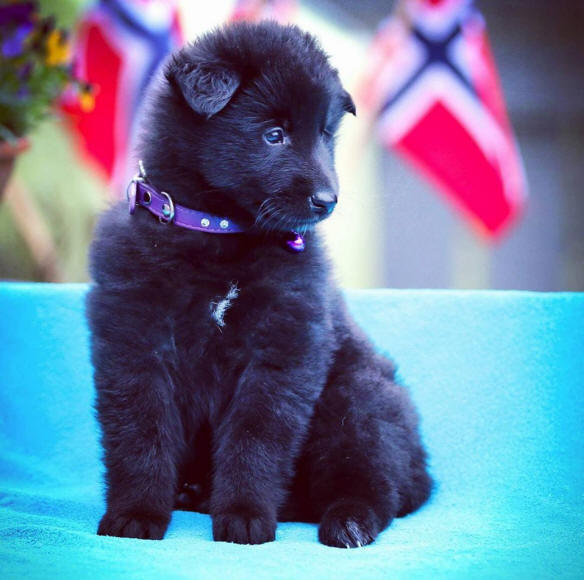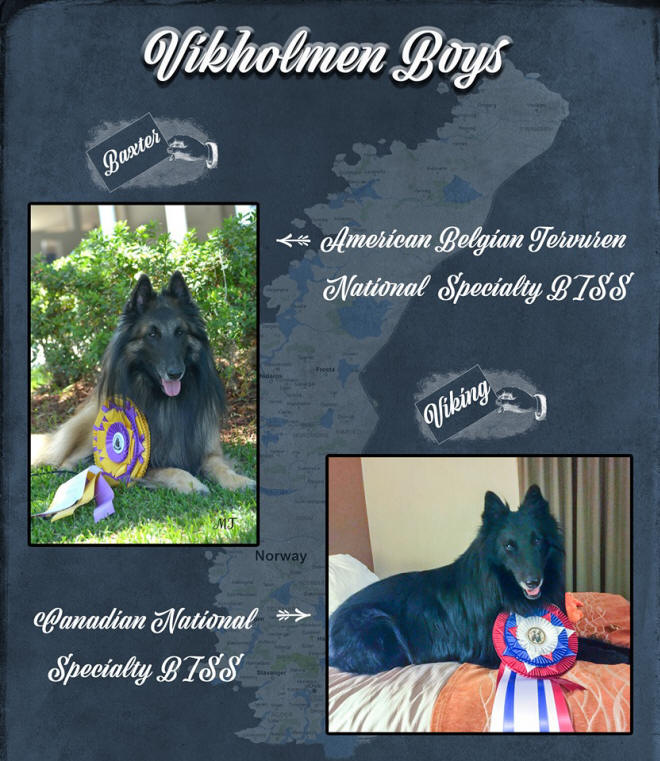 04.05.2019
Joy Ride av Vikholmen Exc - CC and BOB in Sweden - Congratulations to Anna Mann :-)
Timrå BHK - judge John Bond
27.05.2019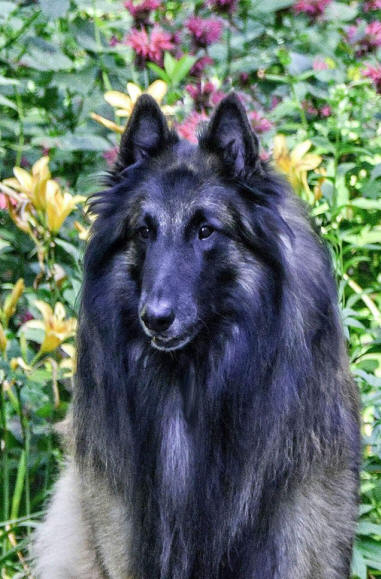 An Amazing result for the American Belgian Tervueren Club National Speciality show 2019:
Kathadin av Vikholmen went Best Of Breed and Best In Show !!!!!!!
Congratulations to Linda and Bob McCarthy !!!!!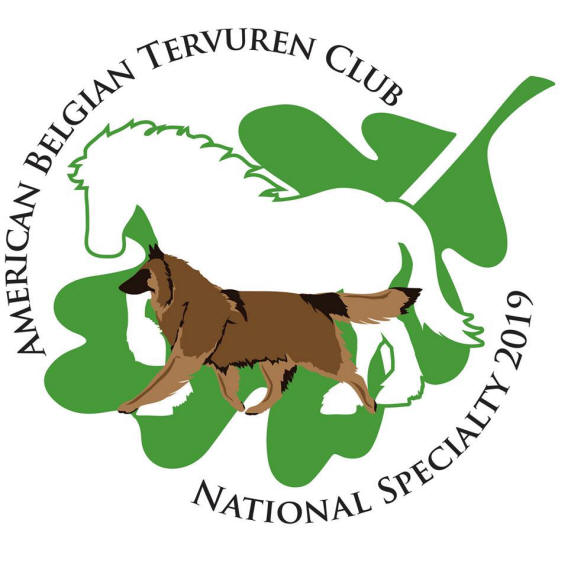 BOB - #107 GCH CH Katahdid AV Vikholmen CD TD "Baxter" Linda & Bob McCarty
BOW/BOS - #44 Blak Jak's Danica "Danica" Patty Naulty
SD - #139 CH Ambrajai Dare to Dream RE CGCA "Dare" Wynell Brush
SB - #108 GCHB CH Blackwater Peloton High Style PT "Coco" Brooke Cole
AOMs - 72(VB), 75, 99, 100, 111, 112, 115, 129, 148 & 51(WD) :
GCH CH Cachet Noir Why Can't I RN
GCHB CH OTCH MACH Starbright Casino Royale VCD3 UDX3 OMS GN GO RE MXS MJS MXP MJP MXF
GCHB CH Jagger Du Pays Des Sept Vallees TD CGC
GCH CH Boncoeur's River Blue Mist PT CA
CH Icon's Adrenaline Rush De L'Aurore RN
GCH CH Icon's War Cry De L'Aurore CA
CH Domburg Moves Like Jagger
GCHS CH Nizhoni's Me First CAA CGC
GCH CH Chantryile Heart of Gold
Westcrofts Singing In The Rain on Center Court
ABTC 2019 The Grande Finale! Judge: Linda Friedow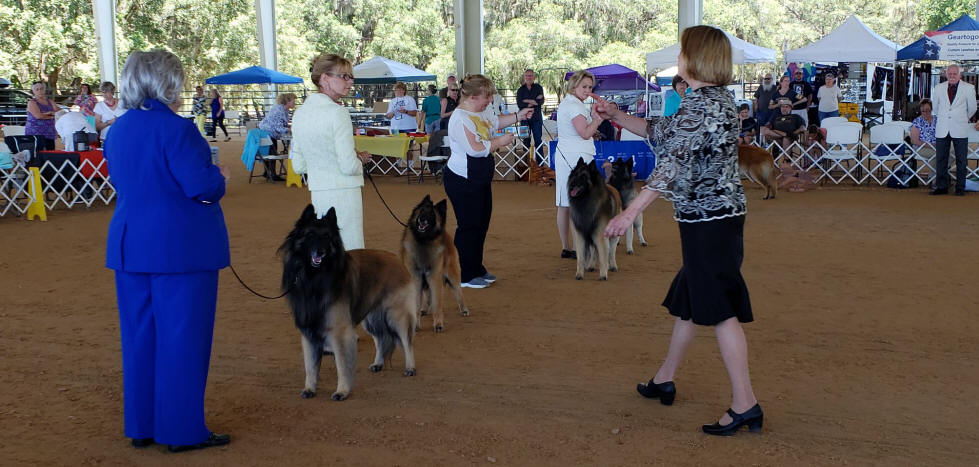 28.04.2019
And in Finland; the lovely Tin Man av Vikholmen won his 7th CAC and BOB :-)
Congratulations to Sari Kestilä !
20.04.2019
New photos of V for Viking, V for Vesta, Sabotage de La Terre Sauvage - V for Victory
07.04.2019
Nordic Show Bergen with super results ! judge Mark Wibier
Sabotage de la Terre Sauvage New Norwegian Champion ! Cac and Nordic CAC BOS.
His kids did great too
V for Vesta av Vikholmen: 2best bitch with CAC and res.Nordic CAC .
V for Viking av Vikholmen: 3rd best male with Res.CAC .
CH Play Girl av Vikholmen CC and 4th best bitch
Congratulations to Stian, Ingrid Kjersti and Laila
06.04.2019
Special show for the Belgians today in Bergen. Judge Sandra Dubach.
CH Moulin Rouge av Vikholmen BOB and BIS!
Vikholmen BIS breeder with HP
Ch Secret Spell av Vikholmen 3rd best bitch with CC
Ch Dustin Dream av Vikholmen BOB veteran, and BIS2 veteran with CC
Ch Play Girl av Vikholmen exc and 3rd best in Ch.class
V for Vesta av Vikholmen excellent and 4th best junior
V for Viking av Vikholmen Vg
Sabotage de la Terre Sauvage excellent and best open class male.
Congratulations to kennel Nadjarah for BIS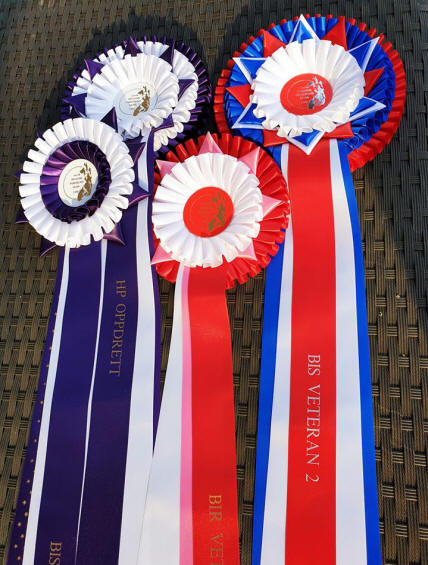 Very proud of these two girls :-)
Secret Spell av Vikholmen (Mia) was awarded of the Norwegian Belgian Club:
Most winning Groenendael at shows 2018! and her mum;
Dustin Dream av Vikholmen is #2 !
Dustin also awarded as most winning Groenendael veteran in Norway!
Mia also was Breed winner at NKK,
Best in Show for judge Emanuele Boriero and BOB at the Nordic Winner show
09.03.2019
One Moment in Time av Vikholmen was awarded Top Brood bitch winner 2019 in the UK !!!!
Congratulations to JAcky MacAndie Hall!!
23.02.2019
NHHK today: V for Viking av Vikholmen BOB and BIG3 puppy ,
and a super critique! Congratulations to Stian Ryland Mjølkeråen and Charlotte Aurora