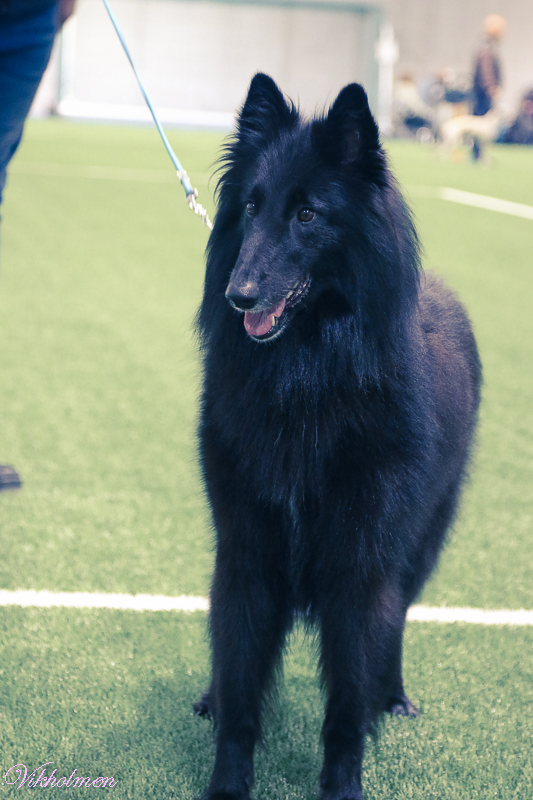 NUCH
V for Vesta av Vikholmen
Born 29.05. 2018
owner: Vikholmen and co-owner Greve Svendsen
Sabotage de la Terre Sauvage

HD AA - ED 00 (G)

UAG2, UKC CH Unir v.Sprangerhof

RE NA RL1 RL2 TN-N CL2-R CL3-R CL4-F/H/S (T)

Don-Lee Quintas v-Sprangerhof (T)
Jina du Clos de Jochnake (T)
UNG.CH Dilara de la Terre Sauvage (G)
GB.CH Domburg in Demand (T)
s.r. UNG.CH EUW Vet.WW Lora de la Terre Sauvage (G)

NUCH VDHCH DjW-15 NW-16

Play Girl av Vikholmen

HD AA - ED 00 (G)

Cute Black Cannibal z Kovarny
Hips AA - Elbows 00 - Eyes Clear 2012 (G)
s.r. VIOLET-LE-DUC de la Foret d'Olifan
HD AA (G)
s.CH PERFECTLY UNIQUE z Kovárny
HD AA- ED 00 (T)
C.I.E. INTCH NUCH DKCH JWW-2010 DKW-11 NW-11 Nordic W-11 BISS x 7 -2.best at Crufts 2013
Dustin Dream av Vikholmen
HD AA - ED 00 - Eyes Clear (G)

N.E.Club W-07 Victory De Condivicnum HD AA (G)
BISS INTCH NUCH DKCH NVCH NBFK W-08 KBHV-08 SV-07 NV-07 SV-09 FINV-09

A-Te-Ell's Madame Yatzie (G)

Show results Vesta
09.10.2021 Judge: Zoran Rokni Sunnfjord hundeklubb

60cm high, strong and very temperamentful bitch. Strong head, Very intelligent expression, elegant neck, strong front. Good top and downline, strong bones, good coat quality, enough long. Good movement and presentation.

EX -CK -CAC - BOB - Norwegian Champion!
25.009.2021 judge Maija Heinela BSBK
Velkonstruert, vakker siluett. Stilles i godt hold. Korrekte små ører. Bra skalle. Kunne hatt litt mer paralellitet snute/skalle. Bra øyne. Bra munnåpning. Vakker hals og ooverlinje. Passende benstamme, gir en fin siluett. Beveger seg rasetypisk fra siden.
EX -CC -CAC - BOB
07.04.2019 Judge Mark Wibier

exc - CC - CAC - res.Nordic CAC 2BB

10 months, compact feminin and lovely breed type, excellent head and expression, head
carried typicaly in standing and in movement, scissor bite, very good angulation, lovely neck,
corect back, well developed body for her age, good bone, correct coat, easy mover,
enough steady for her age.
06.04.2019 judge Sandra Dubach Exc 4BB junior

10 months compl scicssor bite, tall fem, lovely type, long head fluid stop, mid
dark eyes, prefer more almond shape, small ears little rounded at top but well
set and carried, nice shizzling, flat scull, exc reach of neck, back needs to be
more firmed, slight rounded croup, lovely top and underline, equal ang front and
rea, fem bone, exc pasterns and feet, long tail, g coat, and cond, sound calm
movem, love to see her when she has matured, calm present, and temp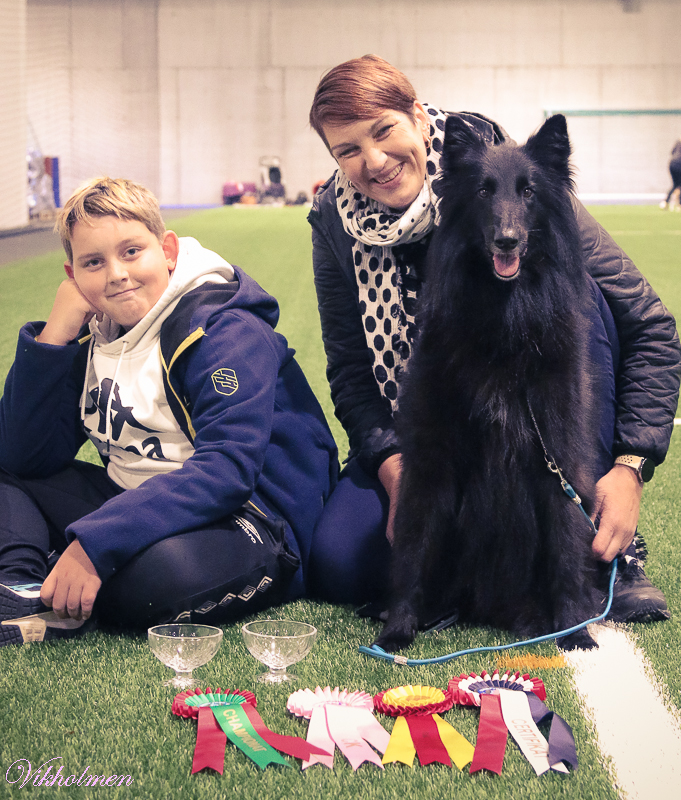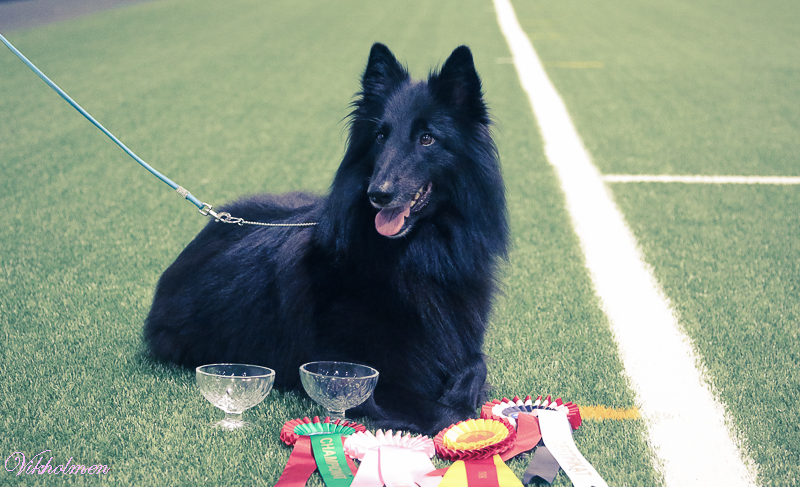 2 years: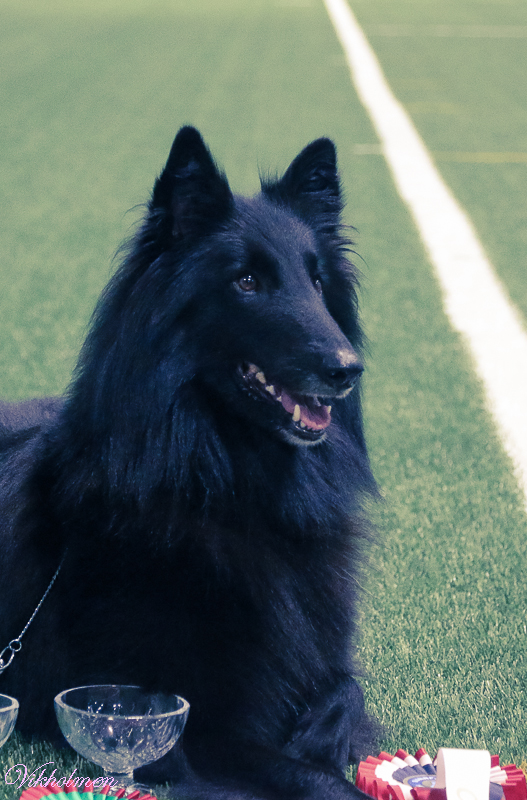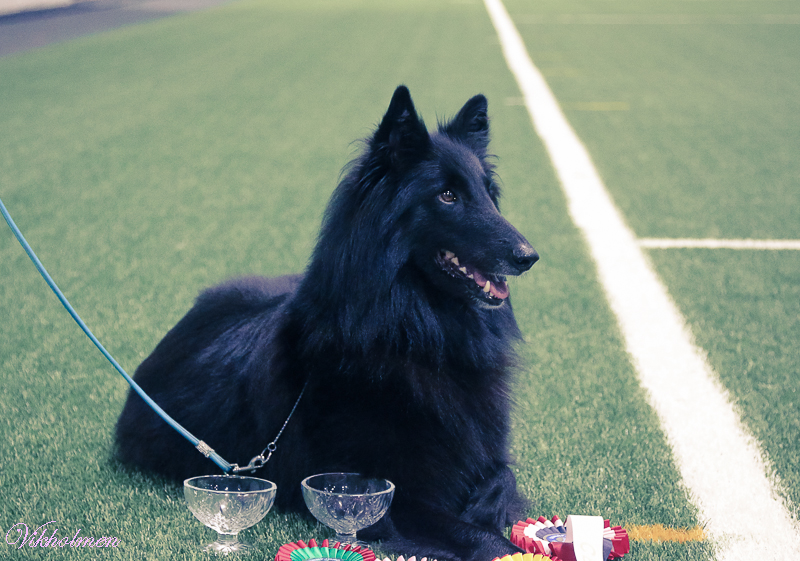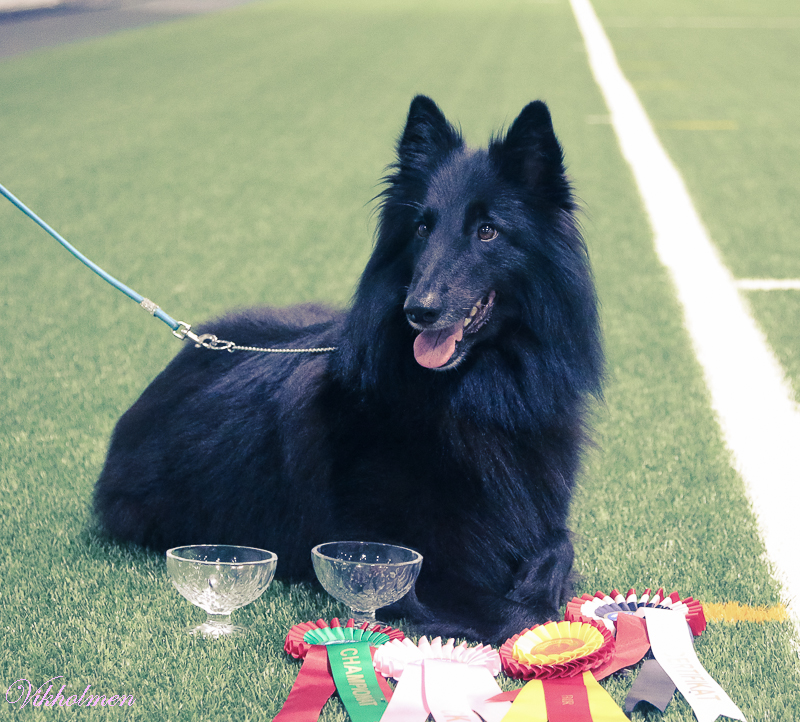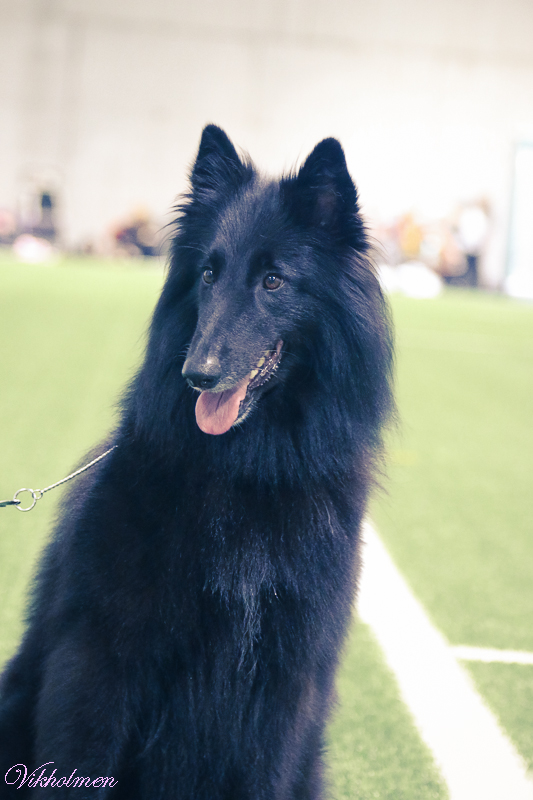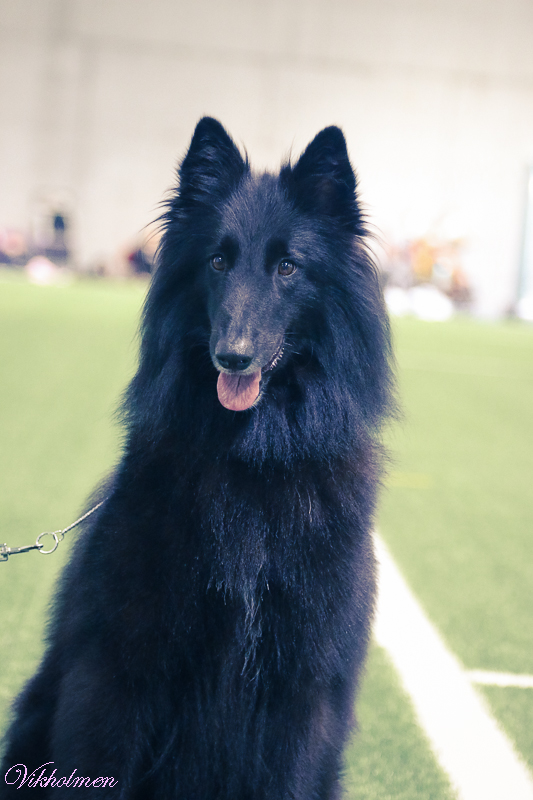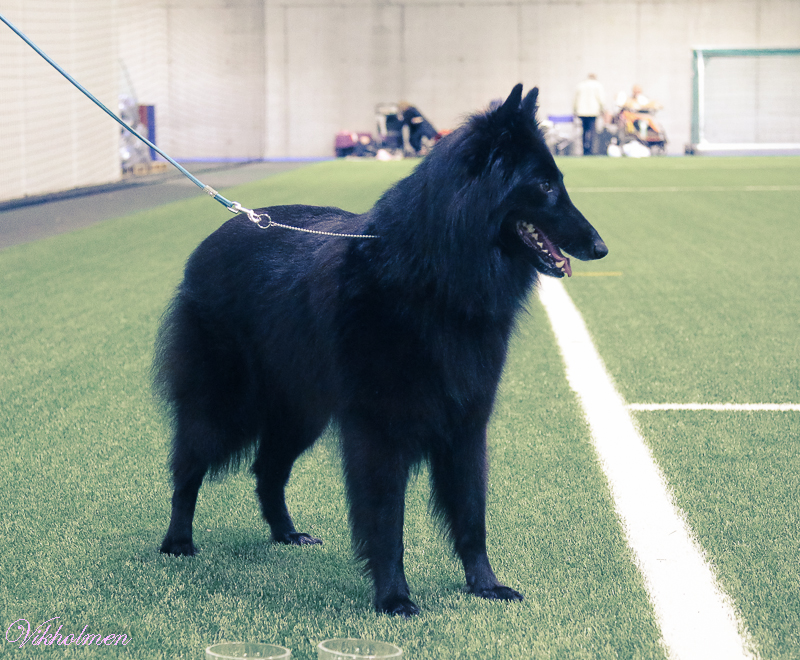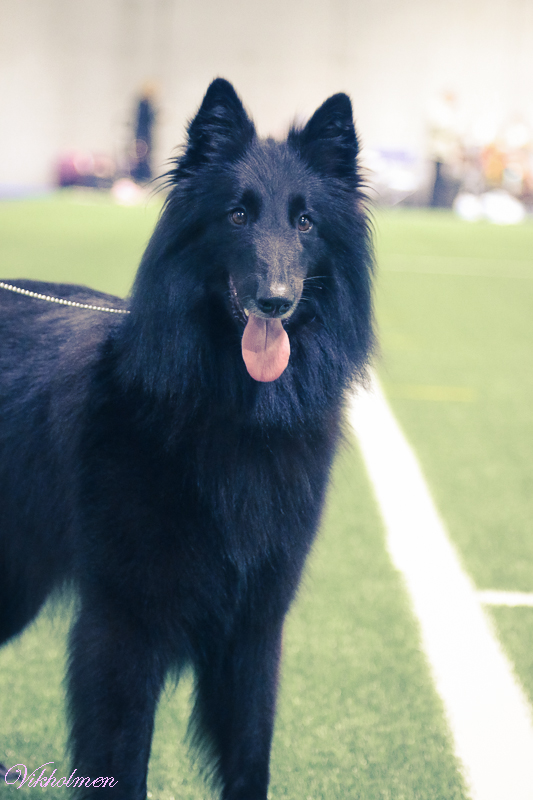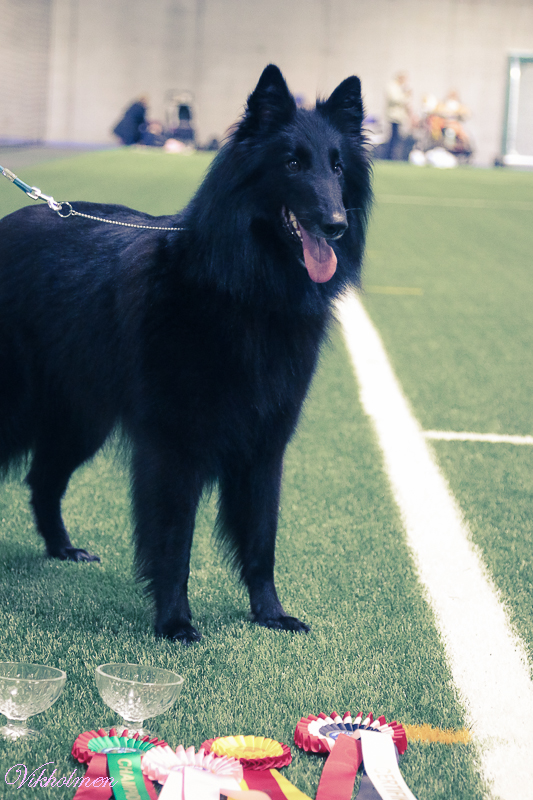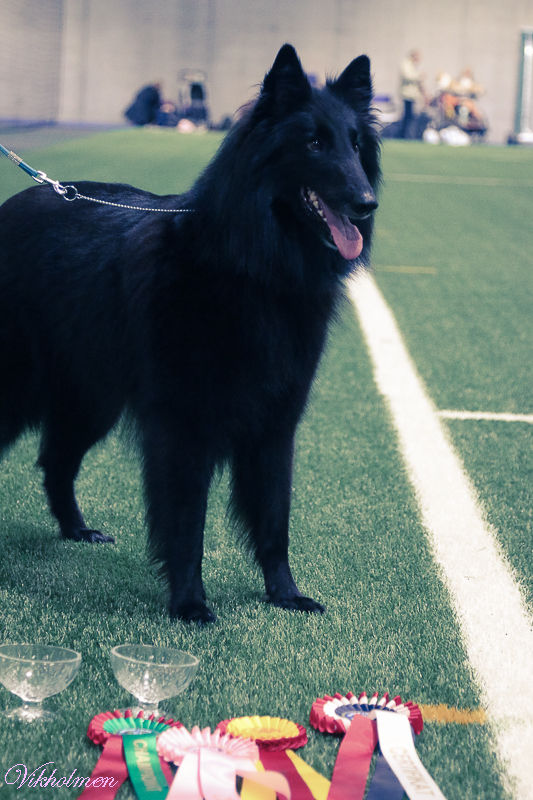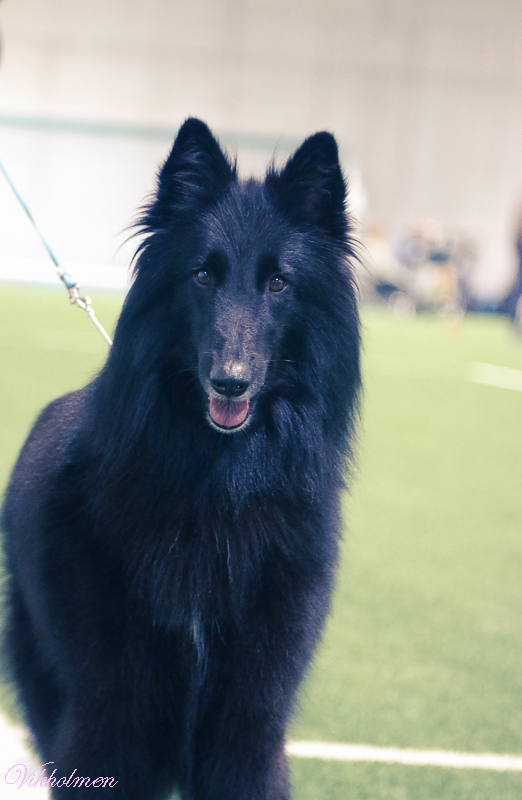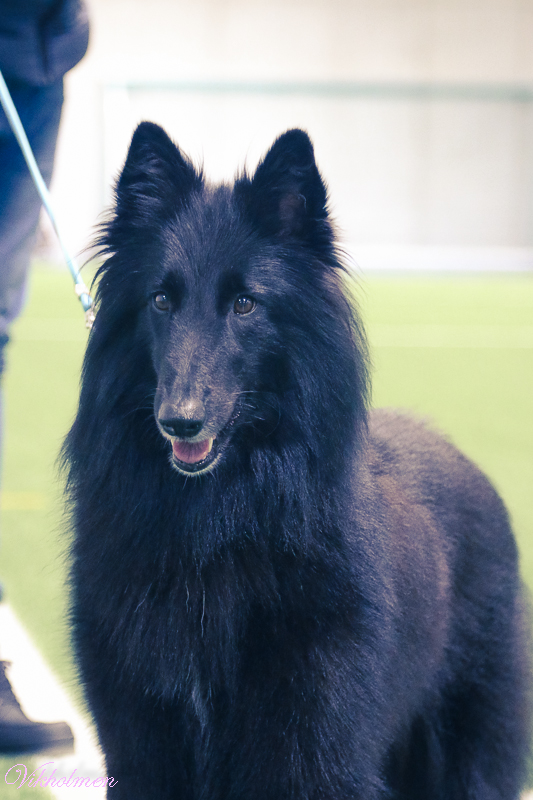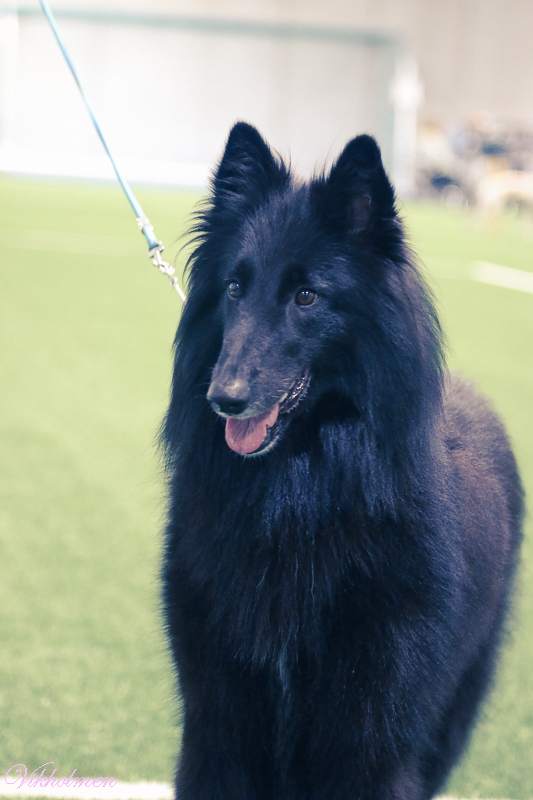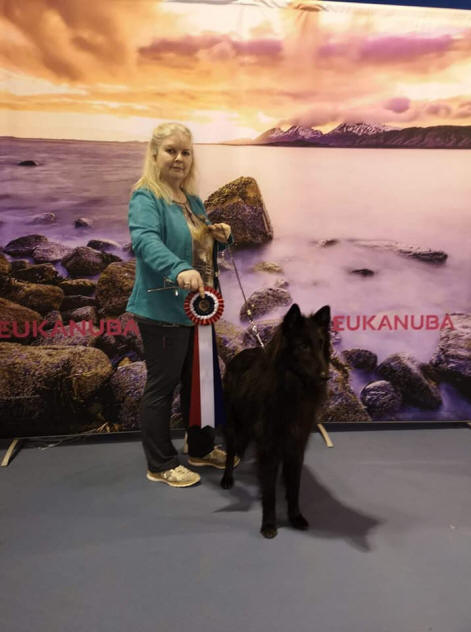 5 mnd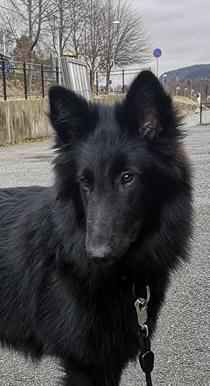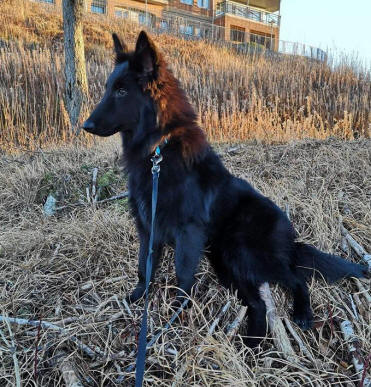 9 uker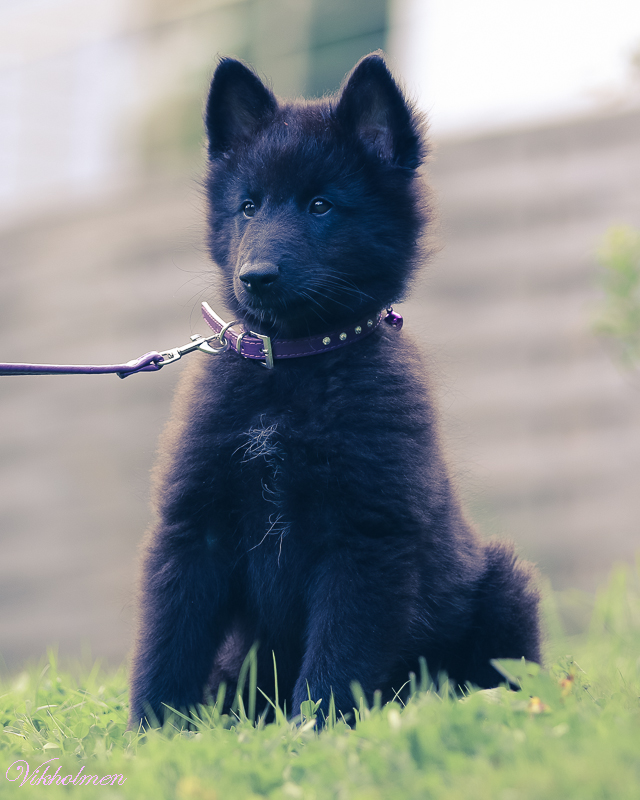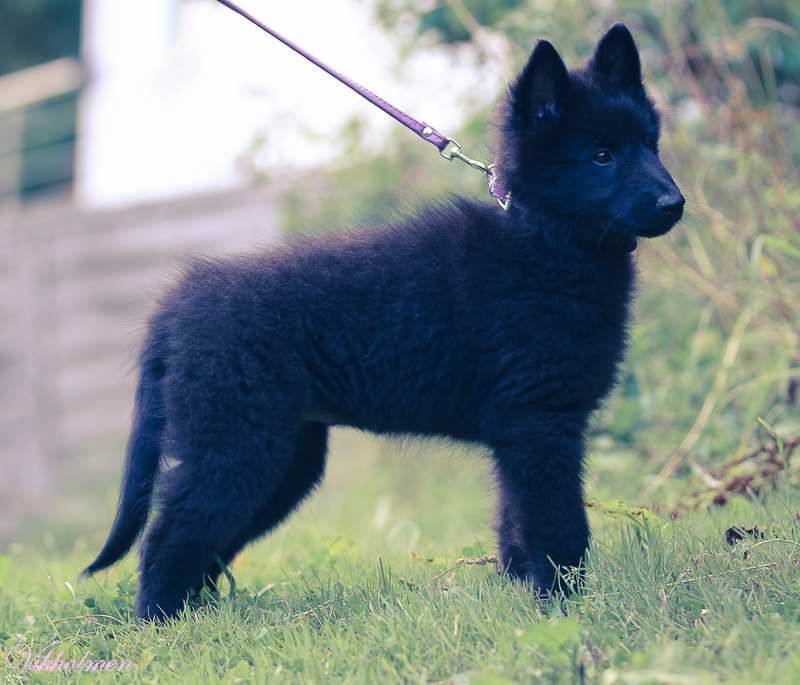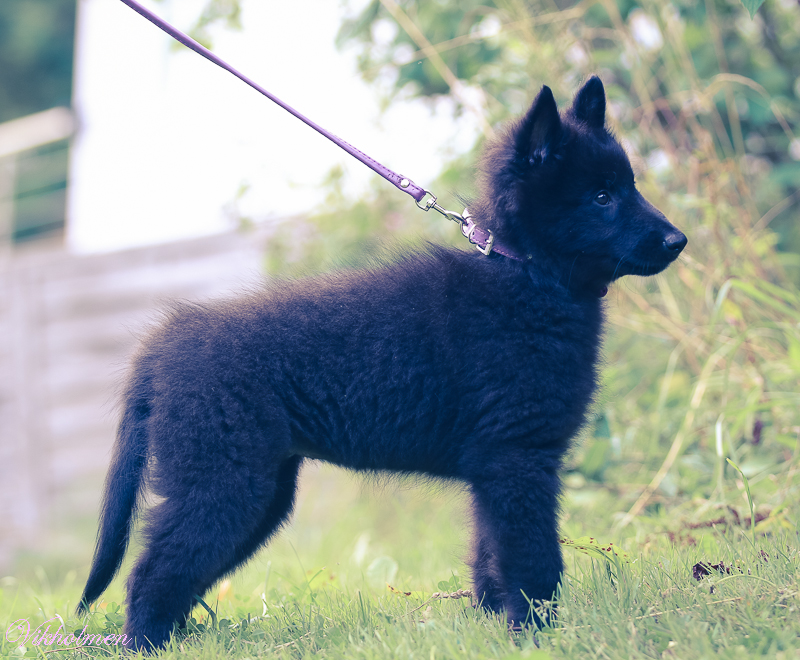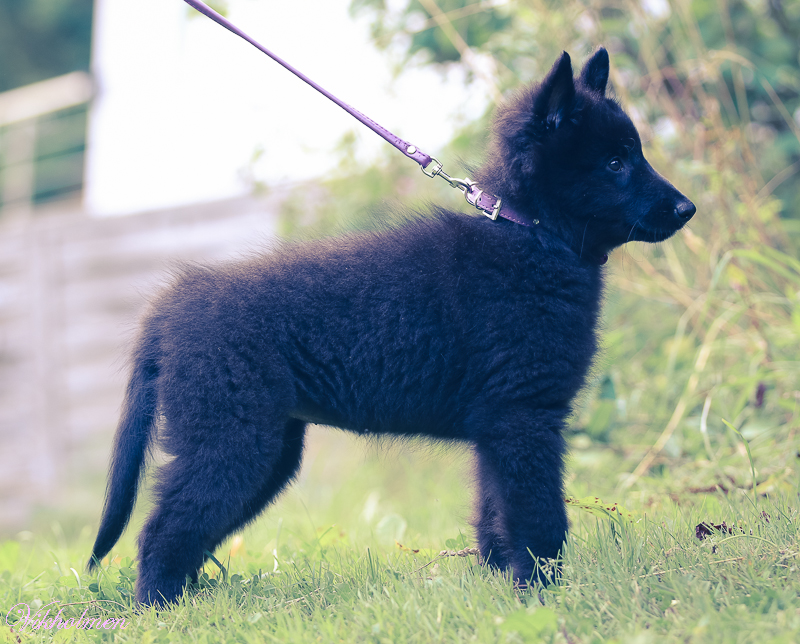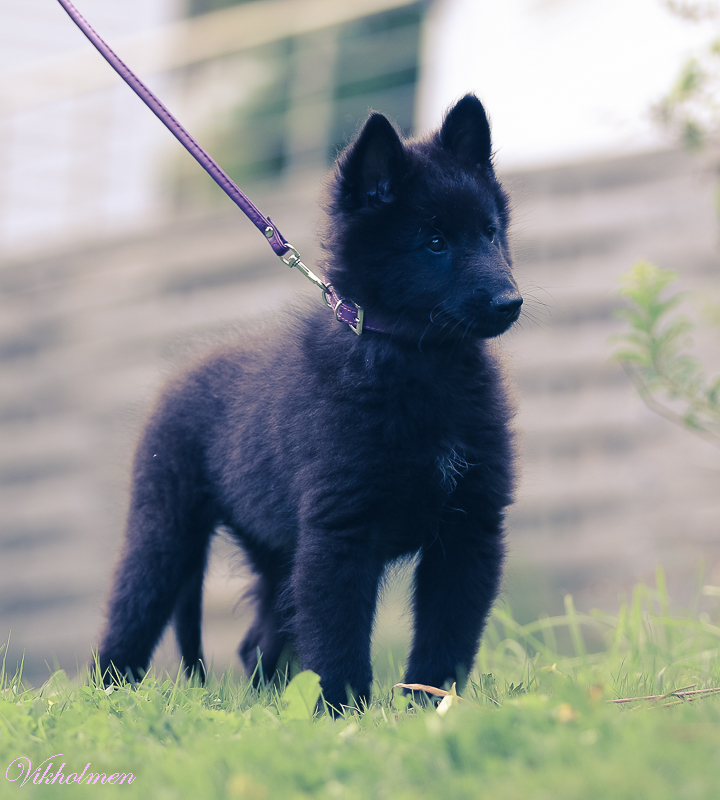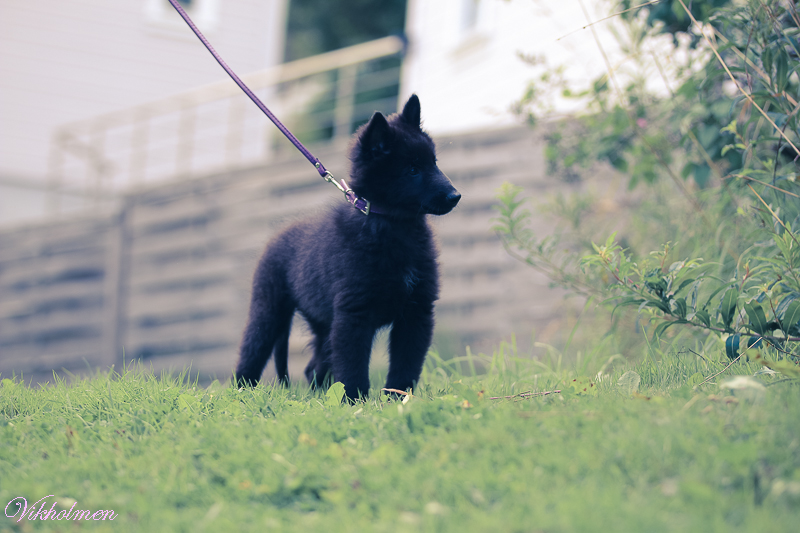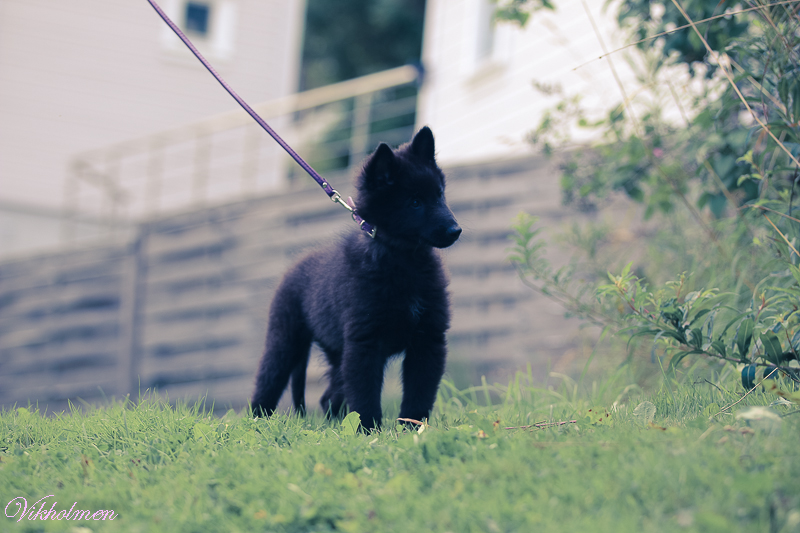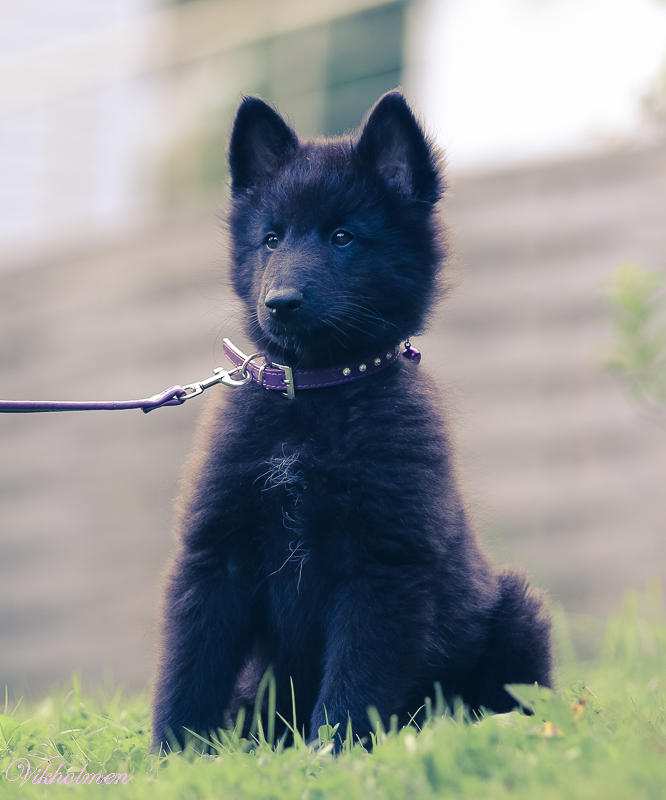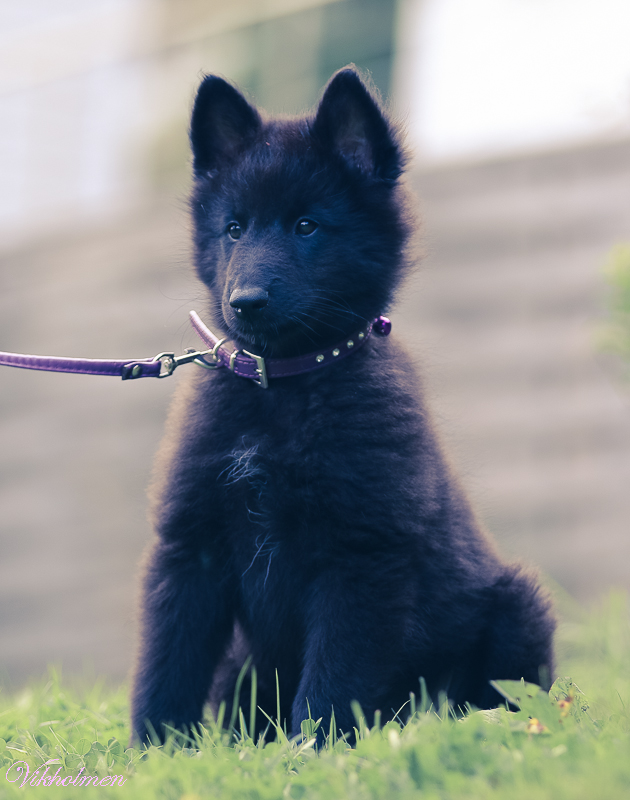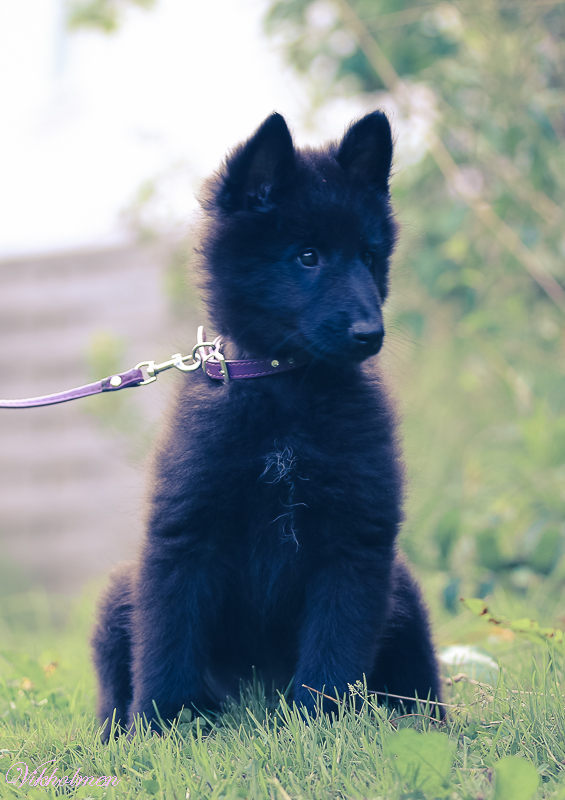 7 uker