Five boys and two girls - all black :-) - one male available - en gutt ledig :-)
Puppies pedigree:
We expect very nice puppies of this combination. Strong, elegant Groenendaels with a lot of attitude and drive.
Both parents are very social and friendly dogs, and we expect a lot of their offspring, both in show and also all kinds of sport.
Yatzie has had three litters, and we are very happy with her offspring.
Inquieries most welcome :-) - Newborn - Nyfødt :-)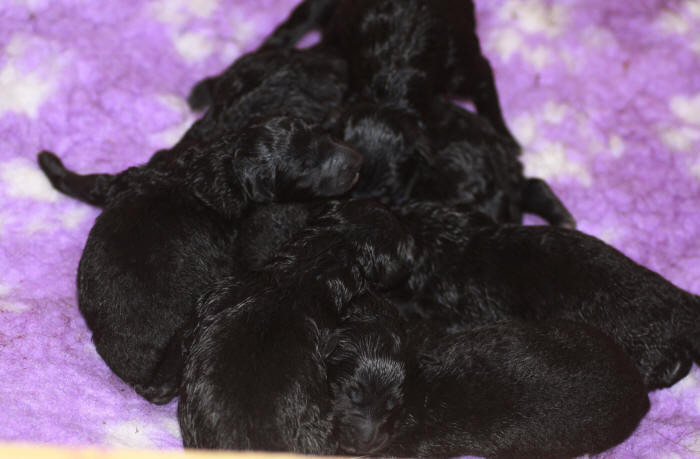 Yatzie 6 weeks pregnant:
parents of Luavjans Bono The One :