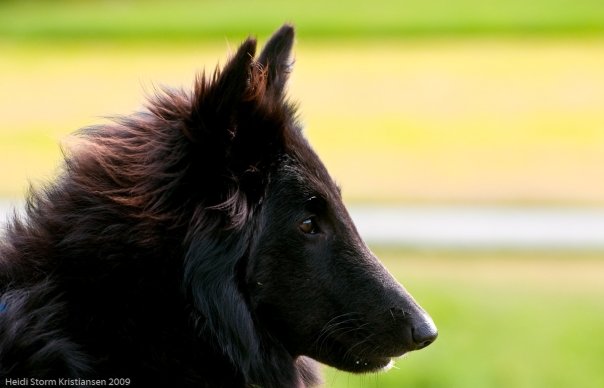 Nuch Come And Get Me Av Ostretunet
born: 30.11 2008 Owners: Ostretunet - Heidi - Vikholmen -
lives with Heidi Storm Kristiansen - neutered due to cystes
HD/Hips AA/Free - Elbows AA/00 - Eyes free 2011
more photos :-)
Pedigree
Dutch Ch. pE s.r Brendo de Bruine Buck

Ch s.r. Rival de la Fureur du Crèpusule (g)
Ch R.E If du Crèpuscule des Loups
Newty de la Fureur du Crepuscule
Elite B Ginger de Bruine Buck (g)
s.r. Ch Brando-Holly v.h. Lochternest
Elite B Nozem de Bruine Buck

RH NUCH DKCH Woodshine's Luna (g)

PL Ch N UCH NORDV-06

O'Emir de la Douce Plaine (g)

S.R. Jour J de Condivicnum (t)
S.R FR CH Joy De La Douce Plaine (g)
NUCH DKCH Woodshine's Kon-Tiki (g)
NUCH Delta Phoenix Ag av Nangijala (g)
NUCH Woodshine's Galateia (g)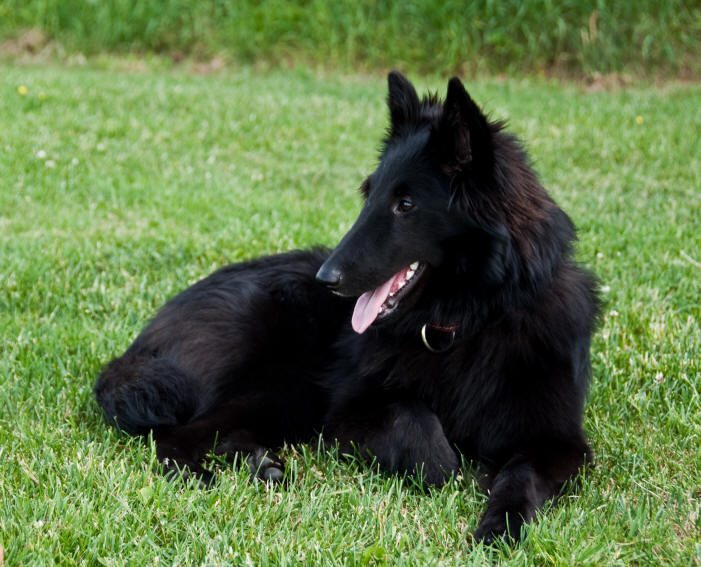 Showresults
17.08.2012 NKK Oslo: Excellent 2.best female - CAC - res.CACIB New Norwegian Champion
29.08.09 Drammen Dommer ...... Excellent 2BTK res.CC CAC BOB junior.
Very good type and prop. Excellent anqul inn Front & back. good Croup Typ. Coat
Exc. head - Very good movement
Showresults puppy
28.08.09 Drammen BIR VALP. Dommer Inger, Dahle.
Straks 9 mnd. Søt ung dame med herlig uttrykk. Rolig blikk, korrekt ører, din overlinje, rett sterk rygg. Normal benstamme. Pels ennå ikke ferdig. Fine poter. Beveger seg lett og elegant. Trivelig temperaement. VELVIST :)


31.05.09 NBFK dommer Benoit Thevenon 2best female Honour Prize
Complete Scissorbite. Excellent long head with nice feminine expression. Excellent eyes in shape and colour. Excellent ears, very well carried. Excelletn scull and muzzle. Stop is just marked. Very good angulation. Excellent prop. Excellent topline, very good croup. Excellent chest, good bones. Correct shoulders, very good back ang. Very good movement for babies.
30.05.09 NBFK Judge Bente Harlem BOB Honourprize BIS
6 mnd. komplett saksebitt. Utmerket type. Elegant. Middels langt hode. Vakkert uttrykk. Søte mandel formede øyne. Velplasserte små ører. God nakke god prop i kroppen. Velvinklet. God benstamme og poter. Flotte bevegelser. god hale, god farge. En aning fluffy.
26.04.09 Stange dommer Leif-Herman Wilberg 1 BTK BIR - BOB
Meget tiltalende helhet. Godt hode med bra parallelitet og lengde . Nette små velplasserte ører. Fine øyne litt smal underkj. Bra reisning. Fine proporsjoner . Tilstrekkelig vinklet foran. God kropp. Bra bakparti. Lette bevegelser med god fasthet. Fin pels.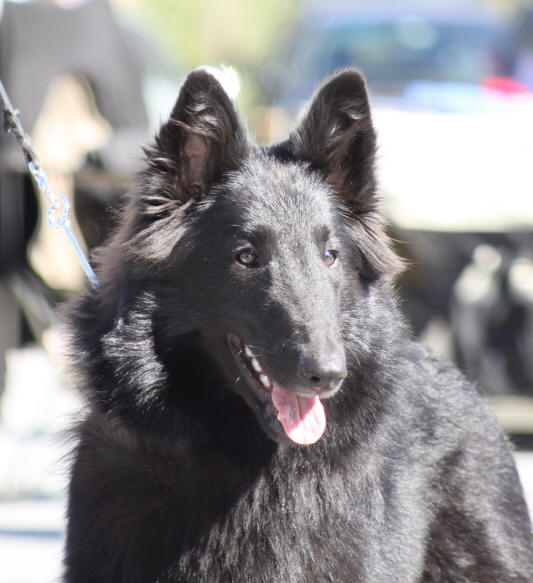 Lio herding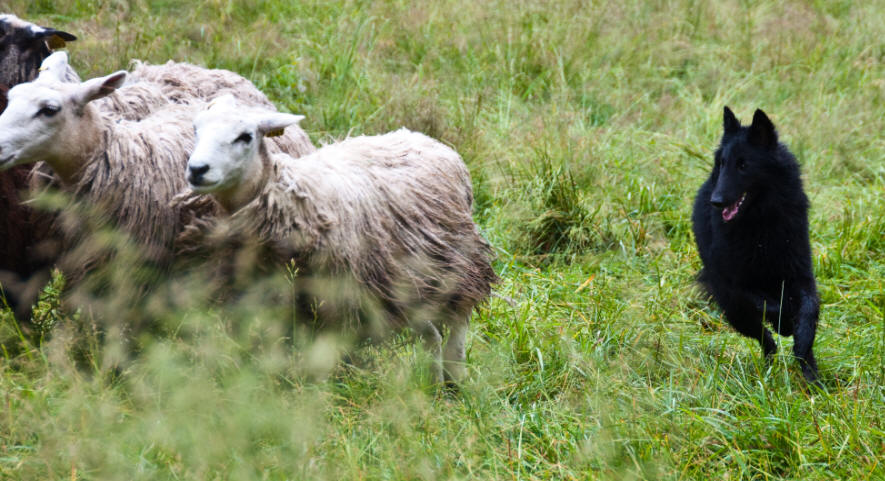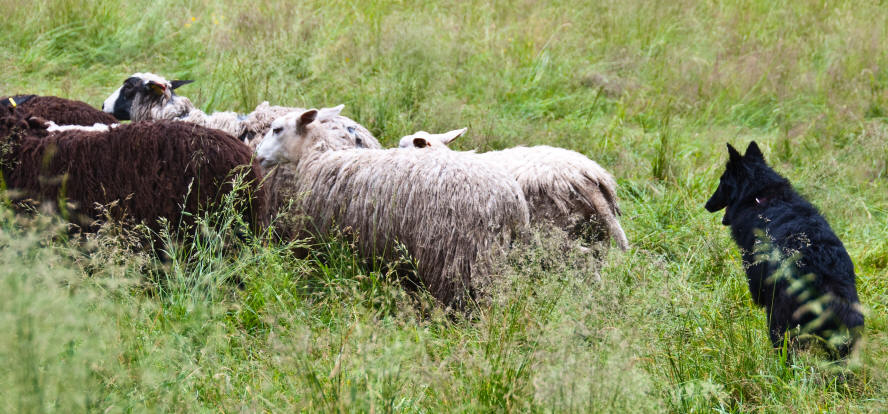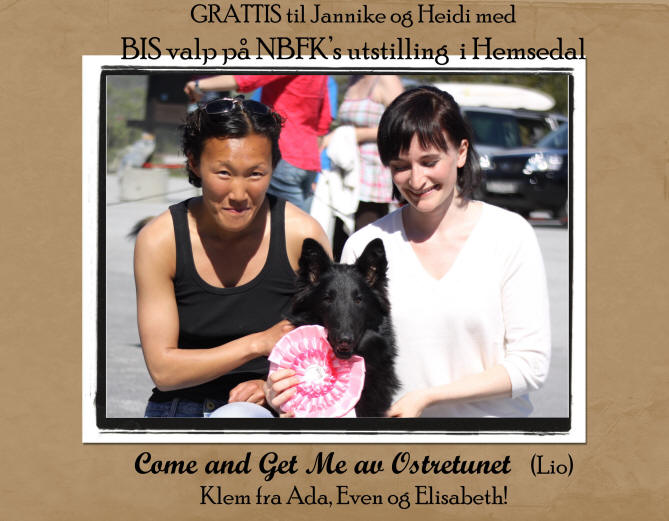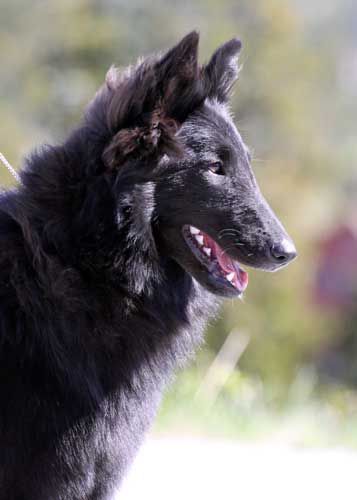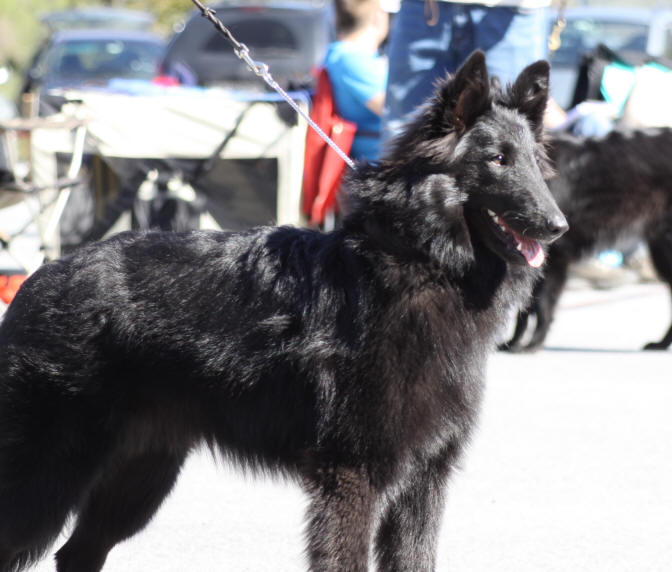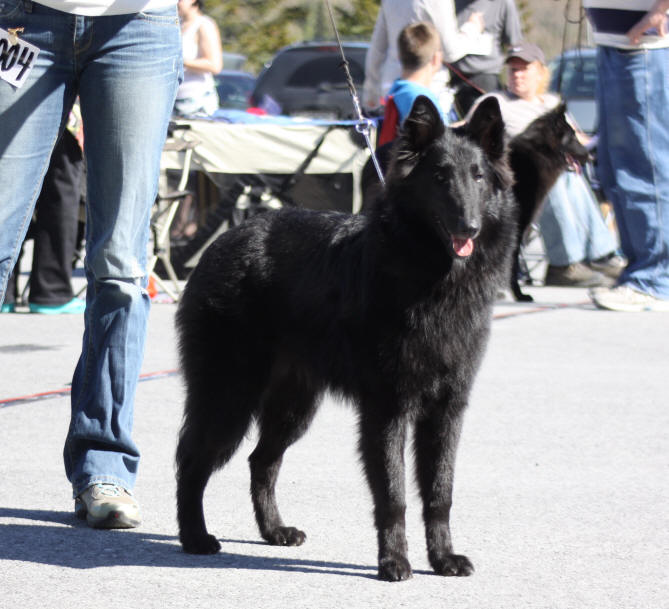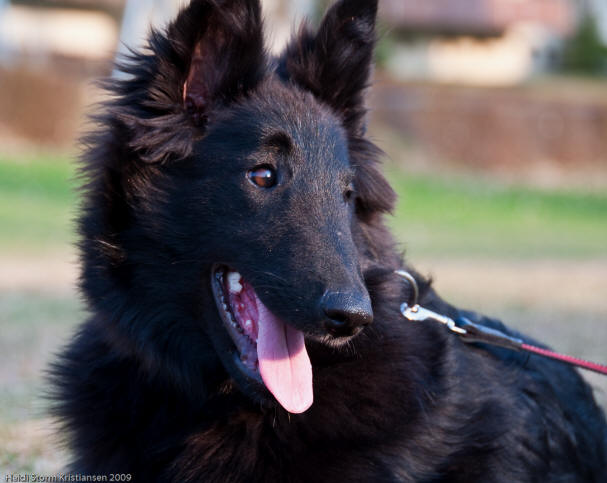 Lio without (almost) any teeth......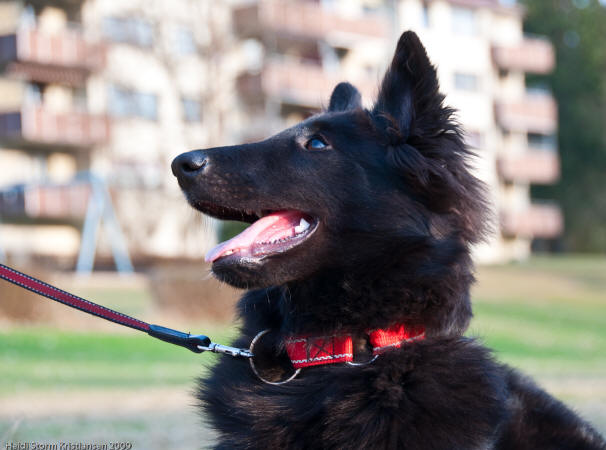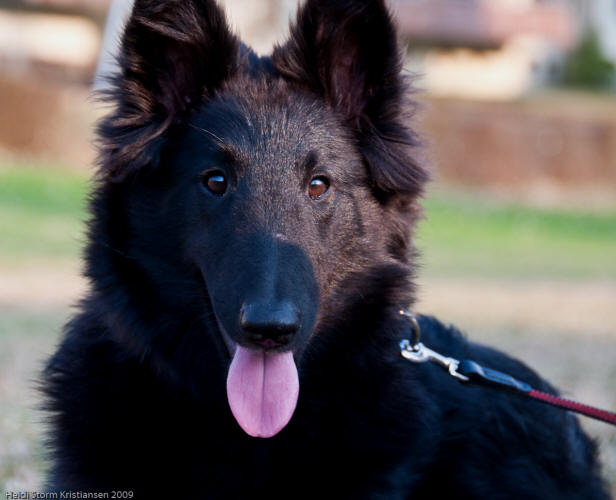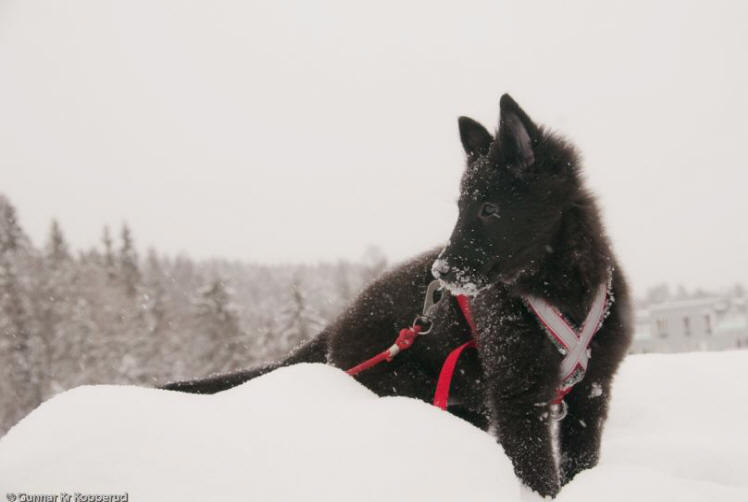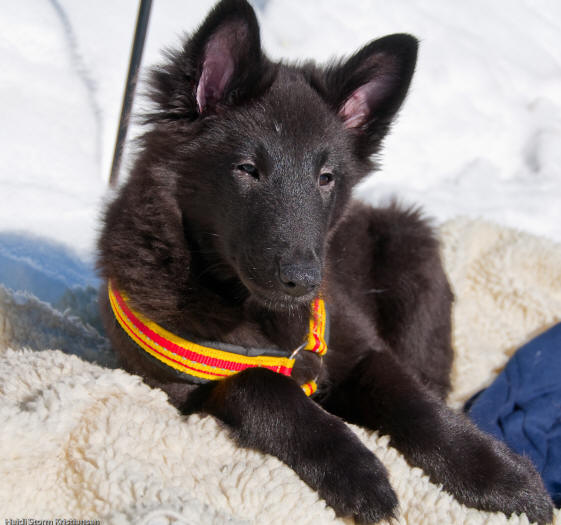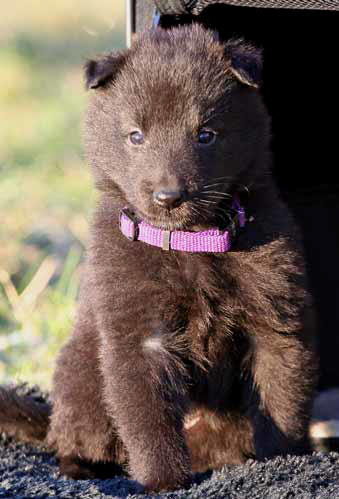 mother: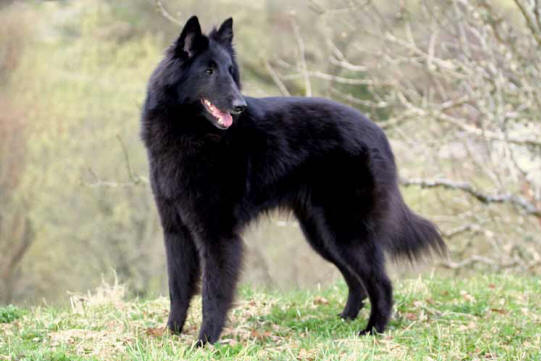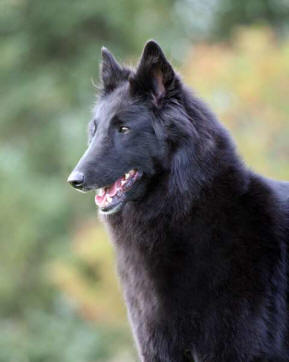 Nuch Dkch RH Woodshines Luna
father: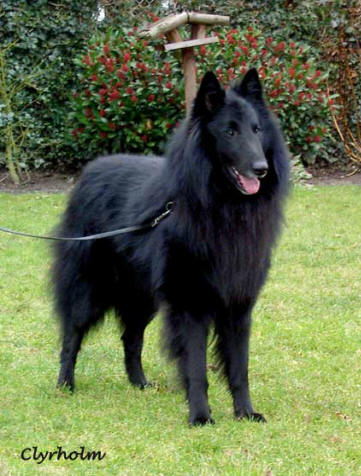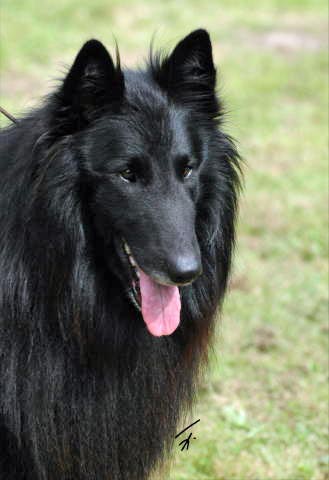 Holl Champion p.E s.r. Brendo de Bruine Buck